TRIM is a command that enables operating system to inform SSD which data is no longer valid and can be erased. Without TRIM, the SSD cannot know which file has been deleted until operating system requires some data should be written to the same place. In this case, the SSD cannot maintain speedy performance. Enabling TRIM for SSDs and hard drives that supports TRIM (SMR hard disk drives) can help improve write performance and extend lifespan. DiskGenius provides TRIM optimization function by which you can manually optimize a partition which is accessible in Windows or an entire disk, and here is how:
Step 1. Right-click the partition or disk you want to execute trim optimization, and choose TRIM Optimization, as follows: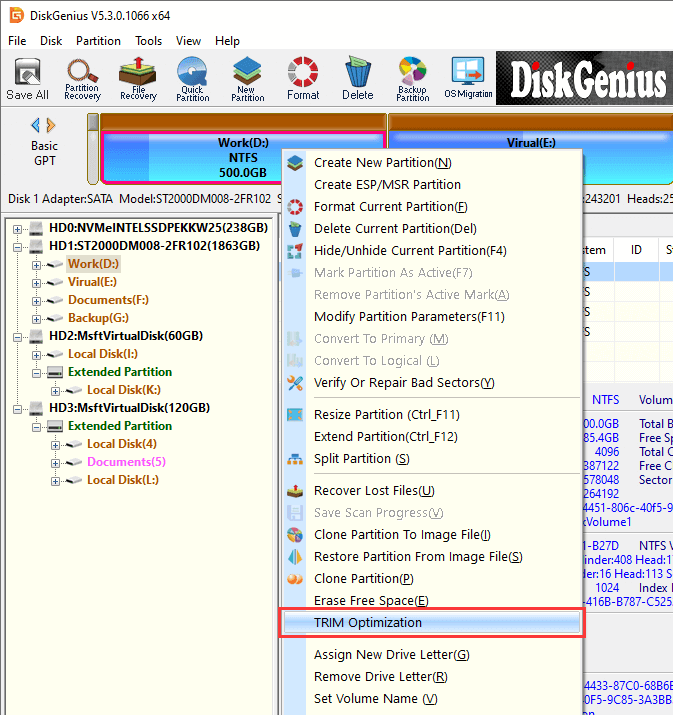 Optimize current partition via TRIM technology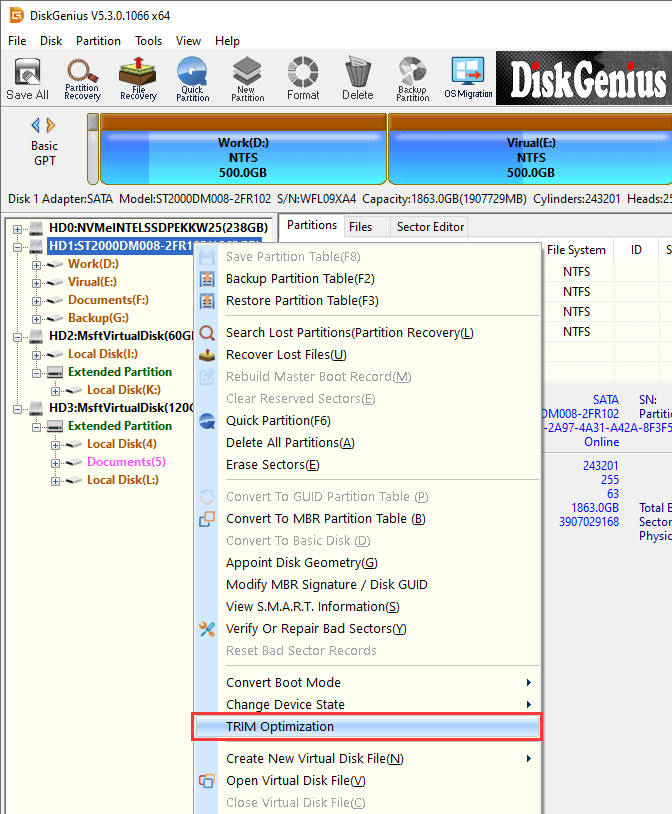 Optimize current disk via TRIM technology
Step 2. A message box pops up, prompting the TRIM optimization process will immediately wipe delete data from the disk. Click OK to continue.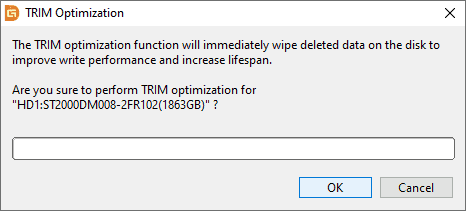 Step 3. Wait for the process to complete.