DiskGenius is a free and useful tool to manage UEFI boot options in Windows, and it enables you to carry out various tasks such as, edit, backup, restore, delete, create UEFI boot options, change boot sequence, disable/enable a boot entry, specify a one-time boot for next restart, boot to UEFI firmware settings from Windows, etc.
Step 1. Launch DiskGenius and choose Tools > Set UEFI BIOS boot entries.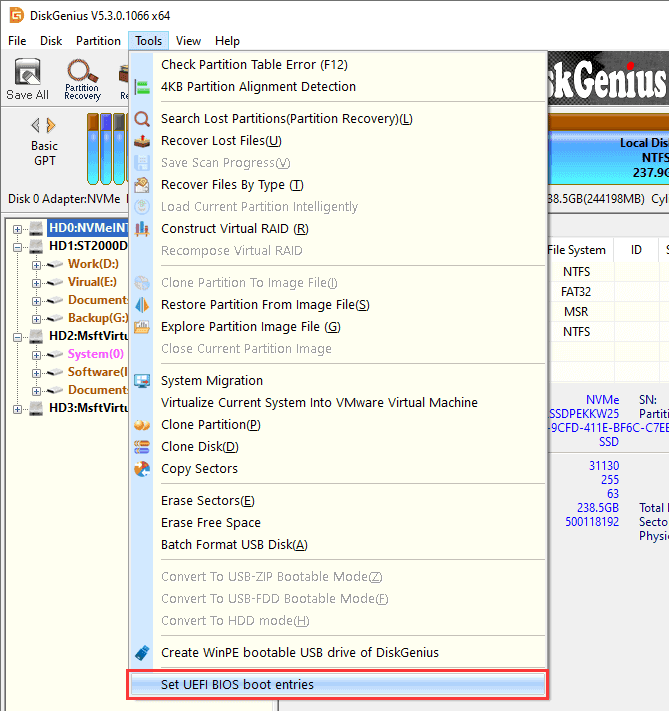 Step 2. On the pop-up window, you can manage UEFI boot entries based on your own requirements.