DiskGenius is able to split one partition into two partitions without affecting data on the drive.
Step 1 Right-click on the partition you want to split and select Split Partition, as follows: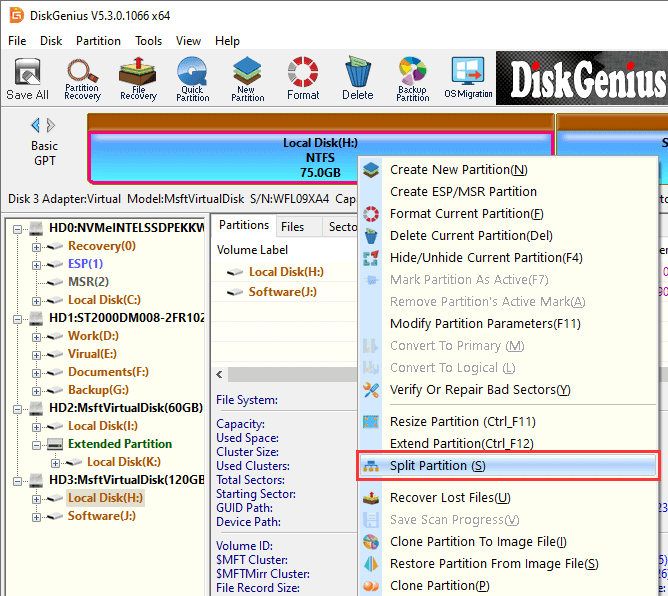 Step 2 Set partition size by dragging borders or entering exacting number and click Start button.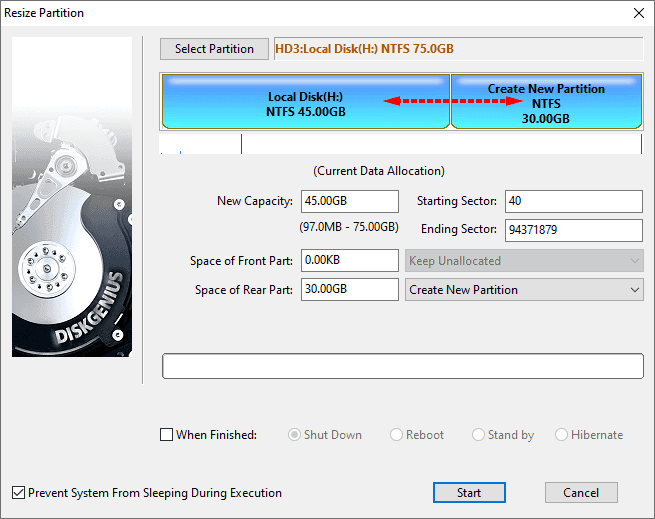 Step 3 DiskGenius prompts operations to be done and things should be noted in the following message box. Click Yes to continue.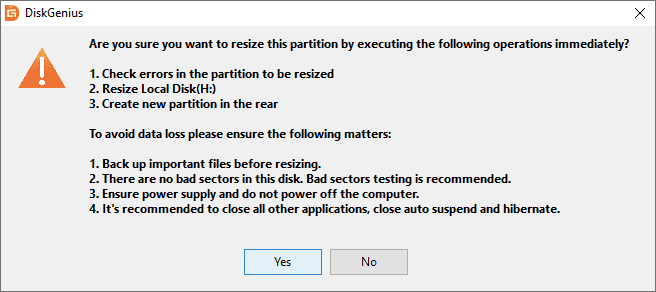 Step 4 Wait for the process to finish, after which click Complete.