This guide will show you how to extend partition without data loss, which can be used to enlarge any partition and fix low disk space issue in Windows.
Step 1 Right-click on the partition you want to extend and select Extend Partition option.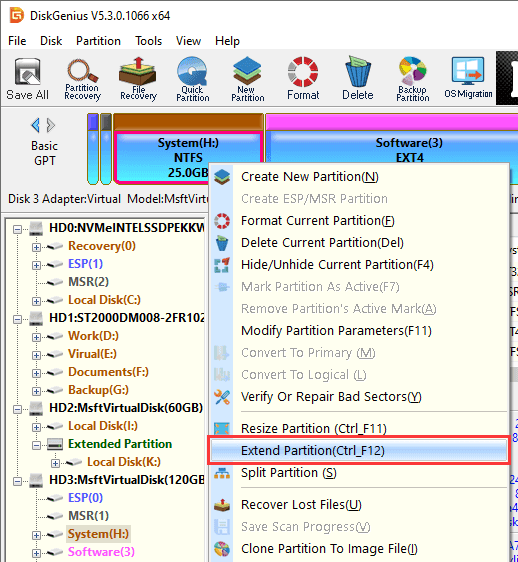 Step 2 Select a partition that contains large amount of free space and click OK.

Step 3 Set partition size you want to move between these two partitions and click Start.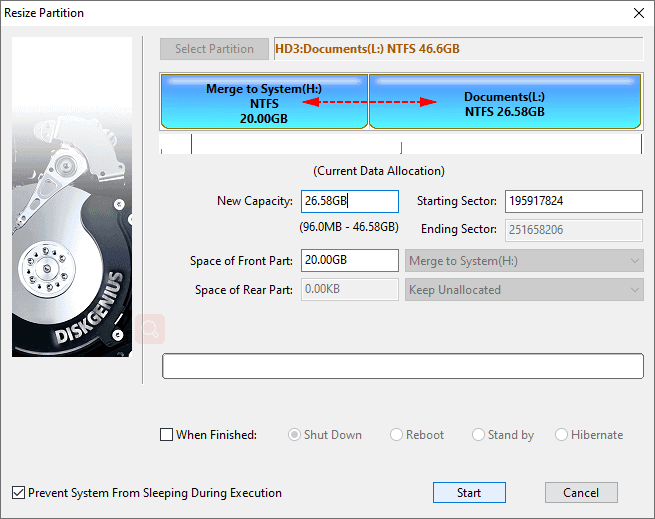 Step 4 DiskGenius lists operations to be executed and things you should be aware. Click Yes to continue.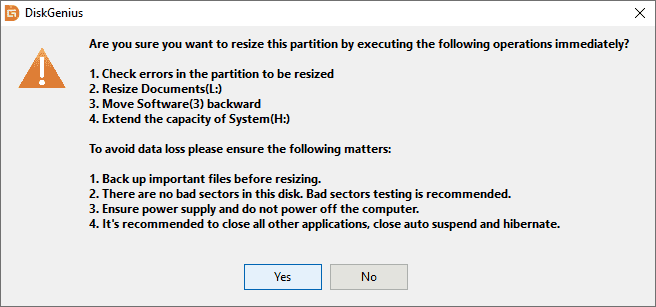 Step 5 Click Complete button when the partition is extended successfully.