DiskGenius has full access to partitions formatted in NTFS, FAT32, exFAT, FAT12, FAT16, EXT2, EXT3 and EXT4 file system. It is able to read and write data on these partitions, such as create folders. You can follow steps below to create folders:
Step 1. Select a file path where you want to create a folder in the file list and right-click to select "New Folder":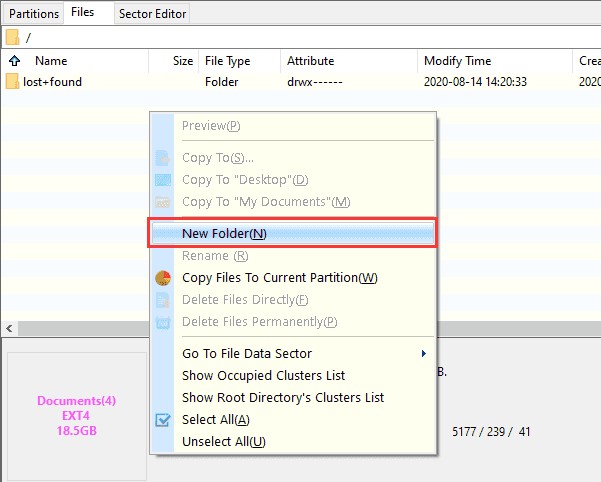 Step 2. Enter a folder name and click "Ok" button.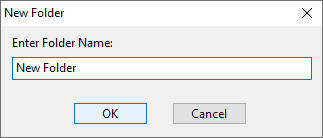 DiskGenius locks the partition where it is creating new folder. To prevent data loss, please exit all programs and close all files of the partition before creating a new folder. After the folder is created, the partition can be used normally.