"I accidentally deleted all important files on my USB drive. What can be done to restore these files? When I looked at the content of my USB drive, there was nothing. The folder is empty. Where are these files? Can I recover deleted files from USB? Please help!"
Reasons for USB data loss
In addition to unplugging the USB drive while it is still in use, there are several other reasons why data sometimes disappears from the USB drive without warning, including:
Unexpected file deletion
Malware infection
Data fragment
Unsuitable conditions (excessive moisture, heat, etc.)
Hardware failure
Software defect
The problem of the USB port
But no matter what the cause of USB data loss is, there are some things you need to do to ensure that you can successfully undelete files from USB:
Stop using the USB drive immediately after discovering data loss.
Disconnect the USB drive from your computer and store it in a safe place until you have time to start the data recovery process.
Don't try to copy data from USB to different locations, because you may only make things worse.
Now that you know the most common causes of USB drive data loss and how to ensure successful USB drive recovery, it's time to explain how to undelete USB data.
How to undelete files from USB using DiskGenius?
Free download USB data recovery software DiskGenius
DiskGenius is powerful and secure software that can recover almost all deleted data by scanning USB. It can retrieve the data lost due to various reasons, such as USB failure, human error and so on. Main features:
You can recover documents, pictures, audio, video and other types of files.
You can recover data from memory cards, flash drives, digital cameras, hard drives and other removable drives.
It is applicable to all data loss situations, such as virus attack, accidental crash, deletion, etc.
You can scan and preview any data type as well as hard drives and details.
Ensure data security - when you retrieve lost data, it does not store any of that data in its server.
Easy to use - easily retrieve lost data with just a few clicks.
Specific steps to recover deleted files from USB drives
Step 1: Boot DiskGenius from your computer, and you can see the USB drive from the home screen. Select the USB drive and click the "File Recovery" button.
Step 2: Select Recover Deleted Files and click Start to scan the selected USB.
Note: You can select both Complete Recovery and Search For Known File Types to find as many files as possible.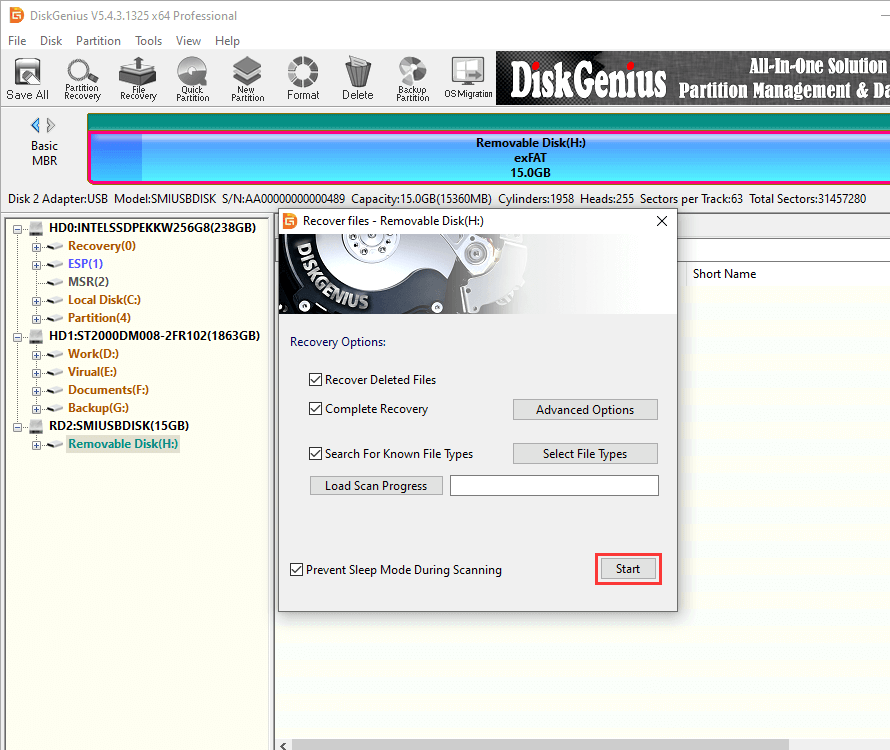 DiskGenius is scanning the partition: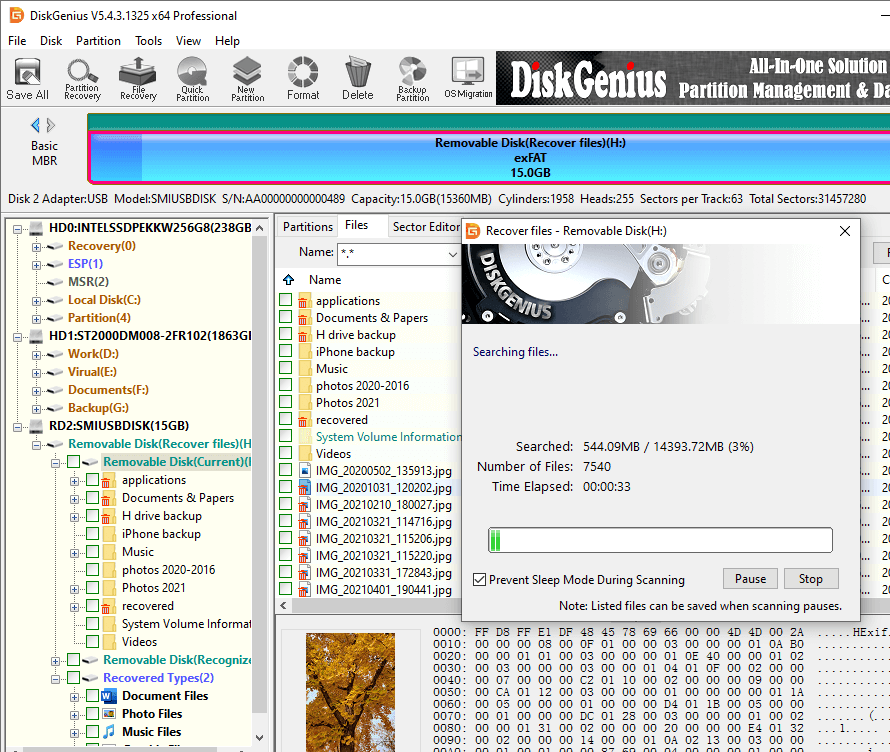 Step 3: Preview files, check if files are correct, and decide if they are files you want to restore.
File preview is available during the scan or after the scan is complete, and you can double-click a file to preview it. Files that are previewed without errors can be recovered correctly after the software gets registered.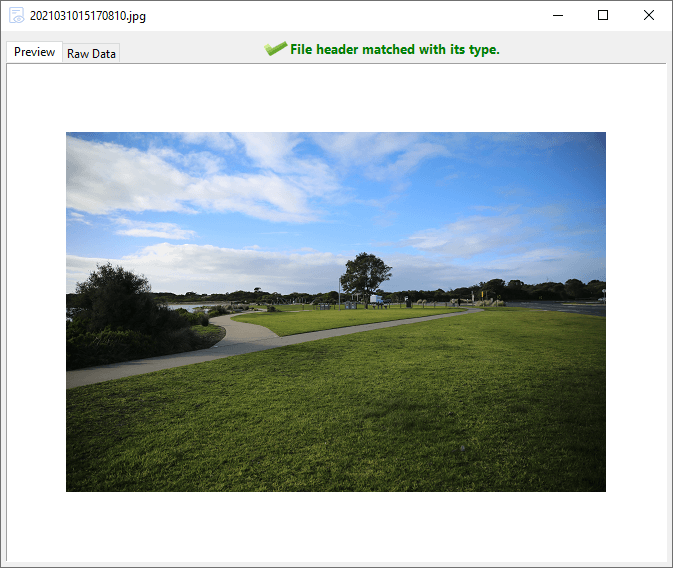 Step 4: Select the missing files you want to recover, right-click and select Copy To. You will then continue to save the selected files in a more secure location.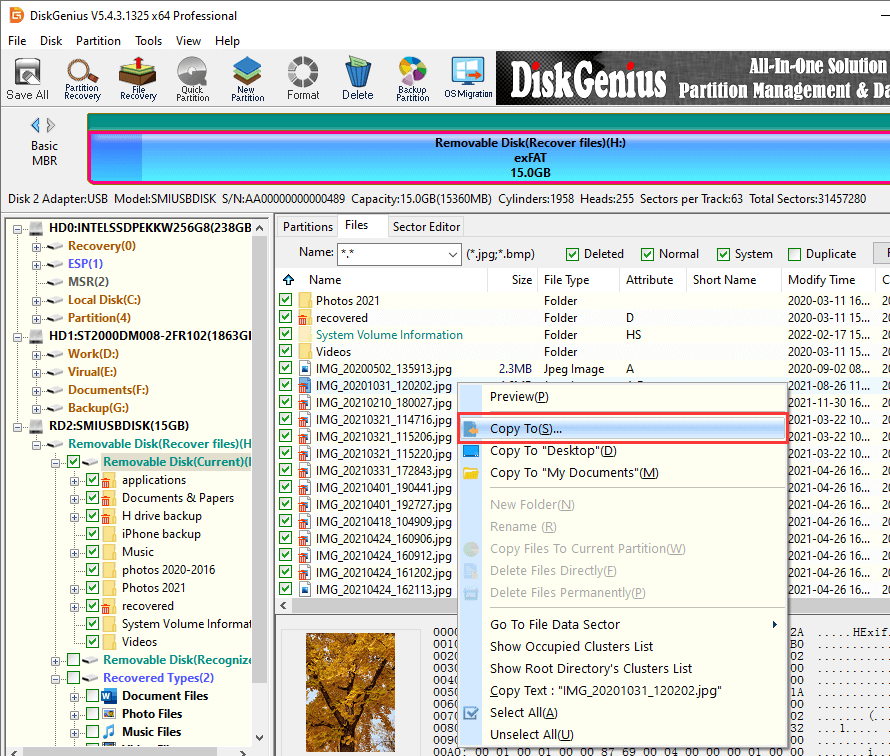 To Sum Up
I believe that after the above tutorial, it should not be a problem if you want to recover the deleted data from USB. I would like to remind you that in order to prevent data loss from causing trouble or even irreparable losses, you should develop the good habit of regularly backing up data. In this way, once the data is lost on a device, you can find valuable data by extracting backup. Because everyone knows that data is priceless.
Related Articles