Although SD card appears and becomes more and more popular, CF card (Compact Flash), as a storage device, is still the mainstream standard of professional digital camera. Not only digital cameras, CF interface is also widely used in PDAs, laptops and various devices including desktops. A large number of photos and videos of users are saved on the CF card. If you are a professional photographer, a CF card may be your life. Even if you are not a professional photographer, the CF card records every bit of life and carries the highlights of life, which shows the importance of CF card data protection. Because of this, the work of CF card data recovery is particularly important.
Overview of CF Card
CF card (Compact Flash Card) is a popular flash digital memory card. The capacity is usually between 128MB and 256GB. CF cards are larger than SD cards, XD Picture cards and other memory cards. But usually, it costs less per MB and is faster. Therefore, it is still widely used in digital cameras.
CF card is a very widely used memory card at present. Because it has no driver and no other moving parts, there are few mechanical failures, making the stored image data more secure. The service life of CF card is also very long, that is, it can ensure that the data is intact after more than 100 years of use. And the power consumption of CF card is small, only 5% of that of ordinary hard disk. Compared with other memory cards, large capacity is another advantage of CF card. At present, the mainstream products have reached the 100G standard. In addition, it also has the advantages of high speed and low price. The main disadvantage of CF card is that the CF module has no interchangeability between the equipment and the installation program, can not run the program directly, and the power consumption is large, which is bound to affect the battery life, etc. As a storage device, CF card certainly has the risk of data loss.
Reasons for data loss of CF card
1) Suddenly remove the CF card from the camera or card reader during reading / writing: if you accidentally close the camera or remove the CF card during interrupting reading / writing, you are likely to lose your important data.
2) When the CF card is subjected to extreme conditions: improper processing of the CF card inserted into the camera may also lead to data loss, which may damage your CF card and make all data inaccessible.
3) Accidentally format CF card: you may format it due to misoperation or for some reason, a lot of data is lost because there is no backup or incomplete backup.
4) Delete data by mistake: You may delete some data by mistake, either directly from the camera or from the connected computer, and you will not be able to retrieve the deleted data from the recycle bin because the deleted files bypass the recycle bin.
How do I recover data from my CF card?
So how to retrieve the CF memory card data after it is lost? Don't worry, you can use professional data recovery software to recover lost data.
DiskGenius is not only used for CF card data recovery but can do more. In addition to recovering data from CF cards of different brands such as SanDisk, Lexar, Toshiba, Kingston and PNY, it also helps to recover deleted, formatted and lost files from computers or other external storage devices.
The following are the specific operation steps regarding CF card recovery:
Step 1. Download the latest version of DiskGenius from the official website and connect the CF card that needs to recover data to the computer.
Step 2. Select the CF card on the left side of the software and click the File Recovery button on the toolbar. Then click "Start" to search for lost data.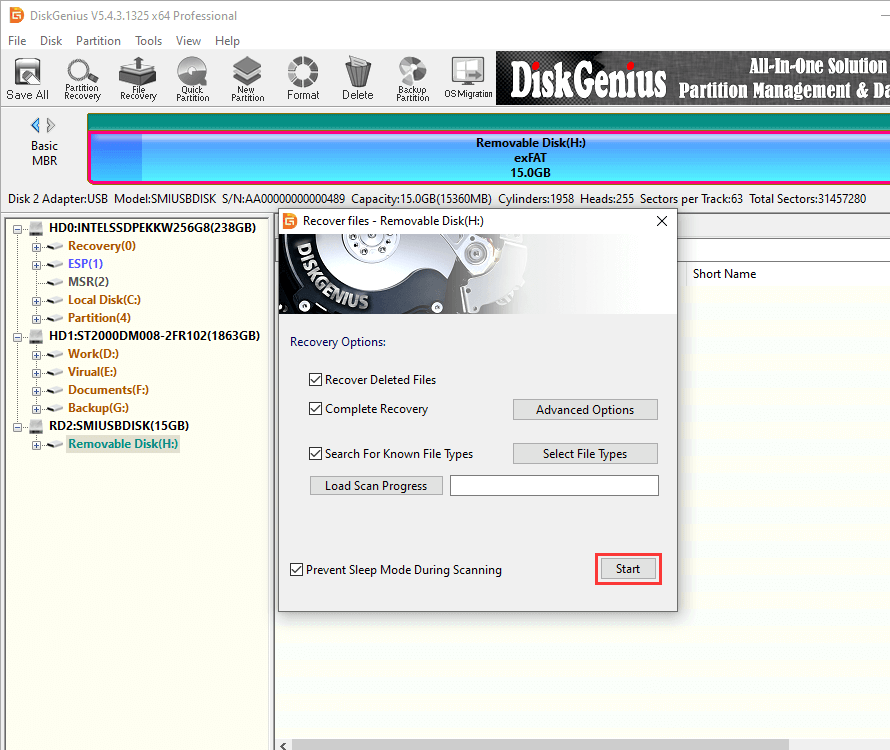 DiskGenius is scanning data on CF card: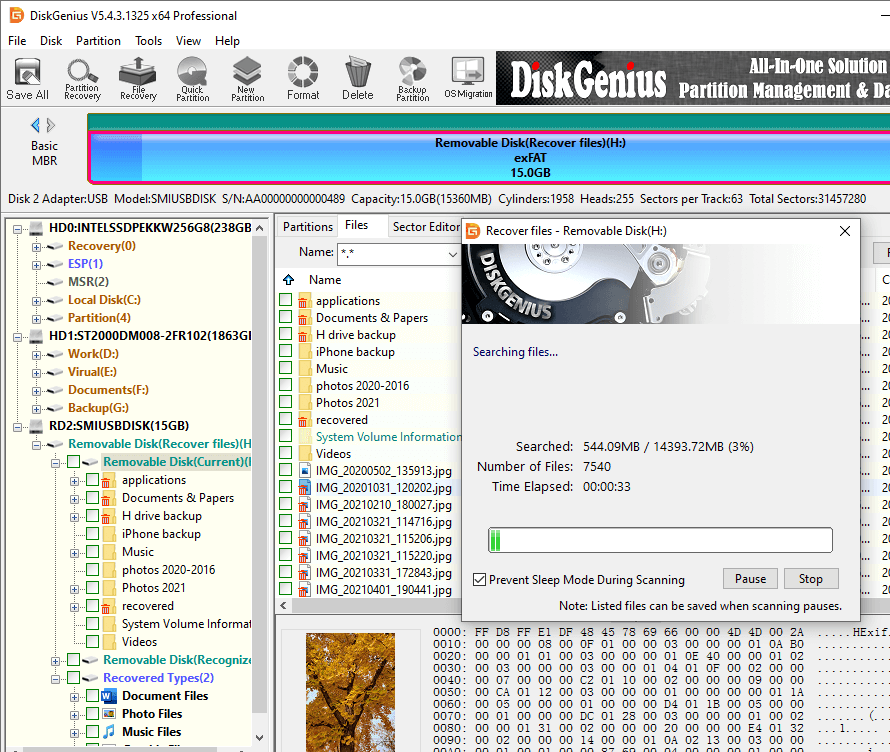 Step 3. Preview the results. If the data listed after the scan can be previewed properly, it can be successfully restored.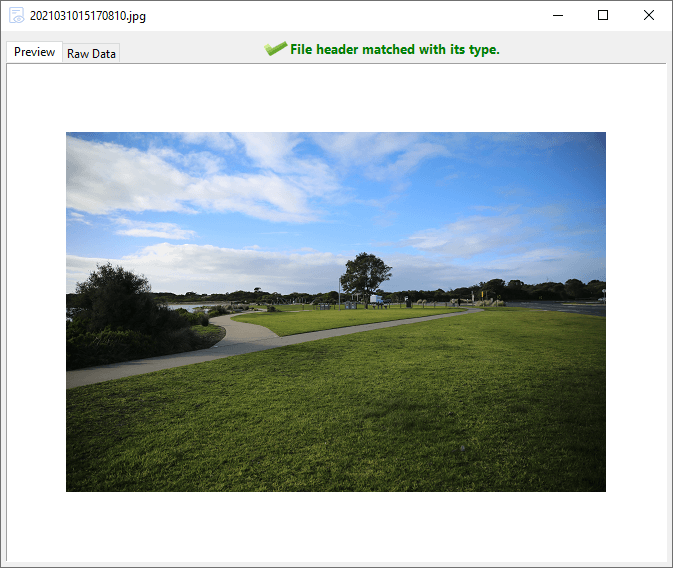 Step 4. Select the data that you want to restore and click Copy To to restore it to another location.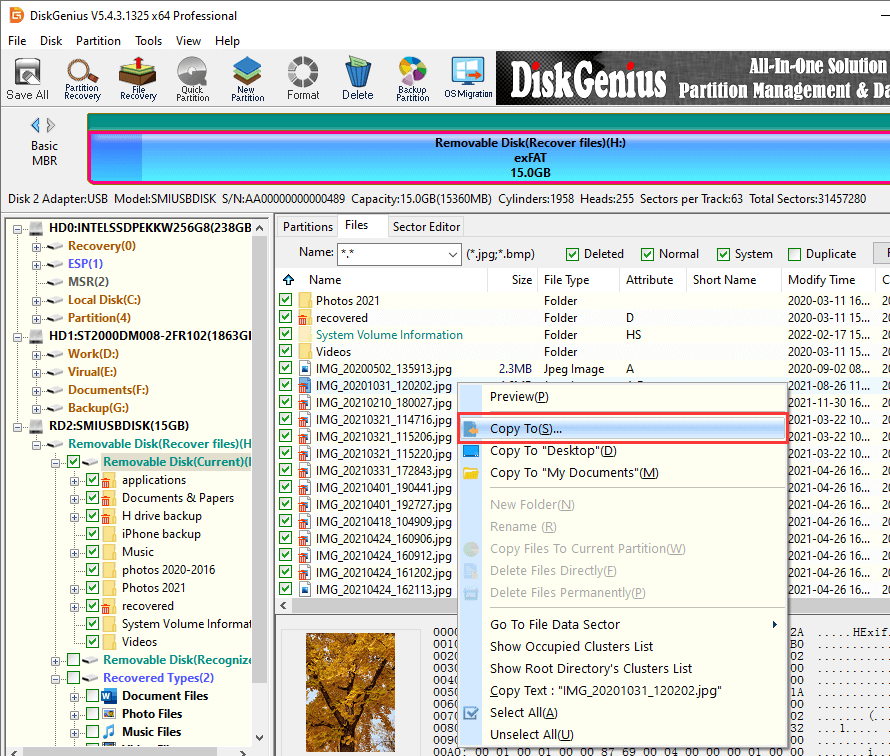 Conclusion
CF cards, while not as popular as SD cards, are still an effective way to store and transfer data. No matter how well your CF card is kept, data loss is always a problem. Although the data recovery tool can recover deleted files from SD cards and CF cards, recovery is not always 100% guaranteed. To really keep your data secure, make sure you have regular backups of your most important files.
FAQs about CF card recovery
Q: Can deleted photos be recovered from CF card?
A: If you accidentally delete the photos on the CF card, please don't worry. You can restore all photos unless new data has been written on your CF card, overwriting the previous data. All you need is a reliable data recovery tool.
Q: Are CF cards still in use?
A: Although SD cards are now used more frequently and widely, this does not mean that CF cards have been eliminated. In fact, many photographers still use them because a larger card is less likely to be misplaced. CF cards are also used in digital SLRS.
Q: What is the difference between CF card and SD card?
A: The use of CF cards makes them very popular among professional camera users. However, whether CF cards are better than SD cards has been a hotly debated issue. While amateur photographers won't notice the difference, as professional photographers, the CF card is undoubtedly better. They do cost more than SD cards, but they write faster and last longer. If you find yourself working under tough conditions, be sure to opt for a CF card.
Related Articles