Table of Contents
Causes of hard drive failure
Physical failure: the hard drive may be physically damaged by heat, moisture, or electric shock. These physical damages may cause serious damage to the hard drive, resulting in hard drive failure. Most of the time, due to the impurities accumulated in its filter, the fan cannot provide sufficient cooling for the hard drive, which will cause thermal damage to the hard drive. Water overflow on the hard drive cam can cause moisture damage, while falling laptop can cause hard drive damage.
Logical failure: logical failure is usually related to software problems, not physical damage. Viruses, file system corruption and human errors may cause logical corruption. The common blue screen error problem is often caused by the logic damage of the hard drive.
Mechanical failure: hard drive contains some mechanical components, such as optical disc and read-write head. Over time, these mechanical parts will age and cause damage to the hard drive.
How to recover files from corrupted hard drive?
Physical damage and logical damage can be distinguished according to the symptoms of hard drive damage. If the hard drive has obvious symptoms of physical damage or is damaged in case of overheating, it is obvious that the physical damage causes the hard drive to crash. In addition, if the hard drive stops working immediately after being impacted or overflowed, it is also a physical failure. The hard drive with logical crash will have symptoms such as low system performance, accidental data loss and disk error.
How to recover photos from corrupted SD card?
After a hard drive crashes, important data is lost. Therefore, it is important to recover data that exists on the hard drive before performing hard drive repair. Otherwise, it will be difficult to retrieve the data once the hard drive deteriorates. Using DiskGenius, you can recover data from a corrupted hard drive, then format it. DiskGenius is the best option to recover corrupted hard drive.
Step 1. Right-click the corrupted drive in DiskGenius > choose Load Current Partition Intelligently.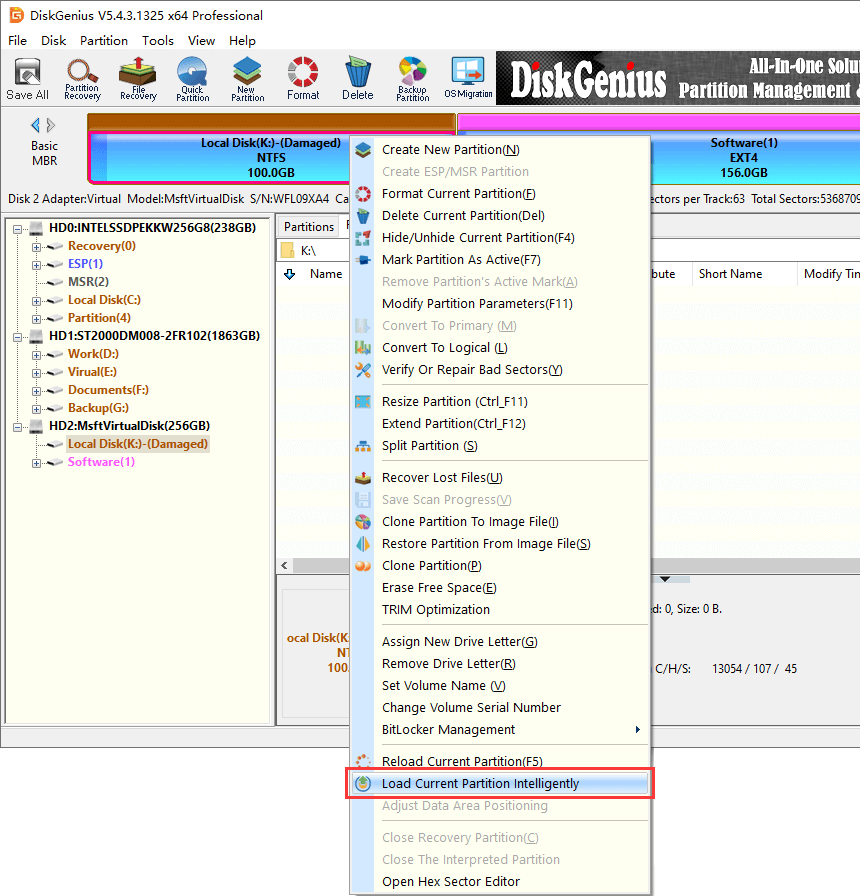 Lost files will be displayed in the software rapidly, after which you can view and copy files. If this does not work, then move to Step 2.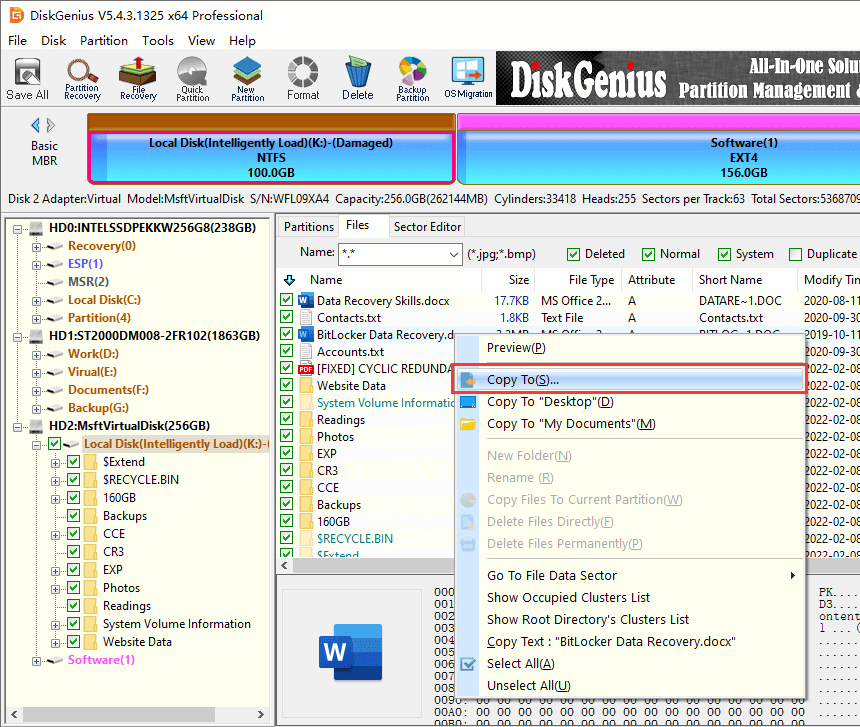 Step 2. Select the partition to recover data, click "File Recovery" in the toolbar.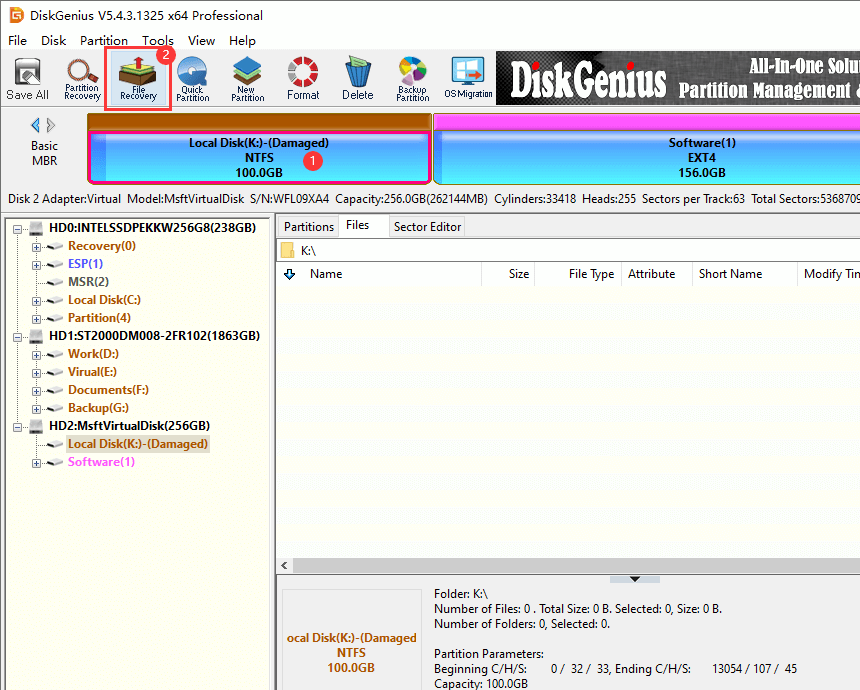 Then click "Start" in the pop-up window.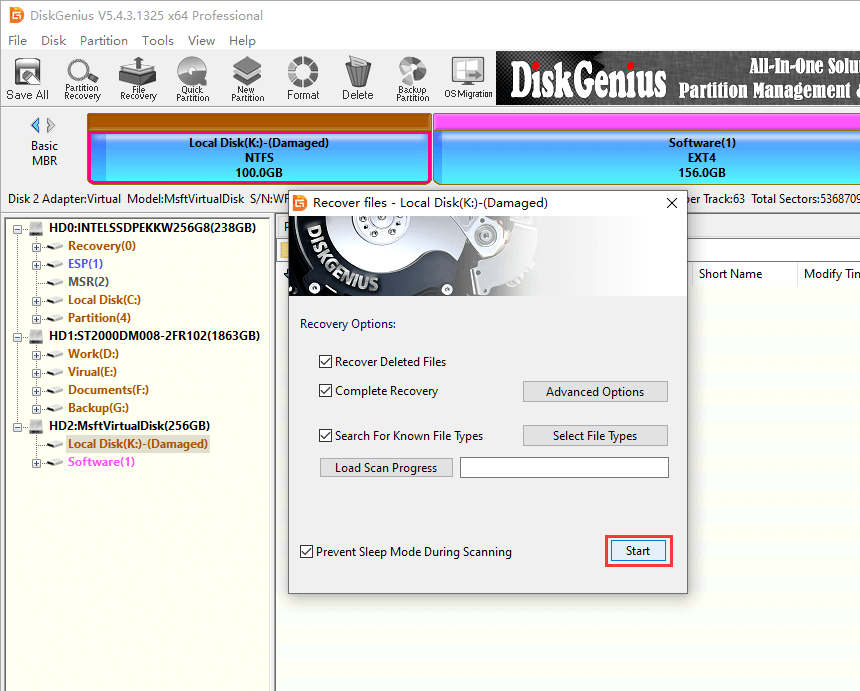 Step 3. After scanning, preview the data effect. If the file can be previewed normally as shown in the figure below, the file can be restored successfully.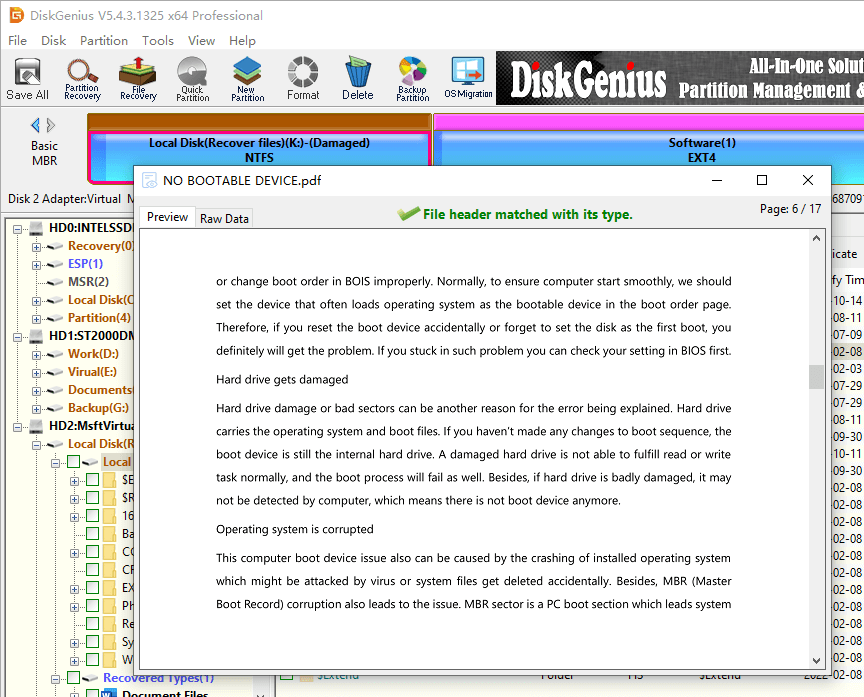 Step 4. Select the files and folders you want to restore data > right-click on the selected data and choose "Copy To" > Restore the data to another secure location.
How to format corrupted hard drive to FAT32/NTFS/EXT4 in Windows 10?
Through formatting, some logical errors of hard drive can be solved so that it can be accessed and used normally. It is recommended to use DiskGenius Free Edition to format the corrupted hard drive. Currently, DiskGenius supports to format a partition to NTFS, FAT32, FAT16, exFAT, EXT2, EXT3 and EXT4 file system.
Step 1. Select the partition to be formatted and click the "Format" button in the toolbar, or right-click the corrupted drive and choose "Format Current Partition" from the context menu.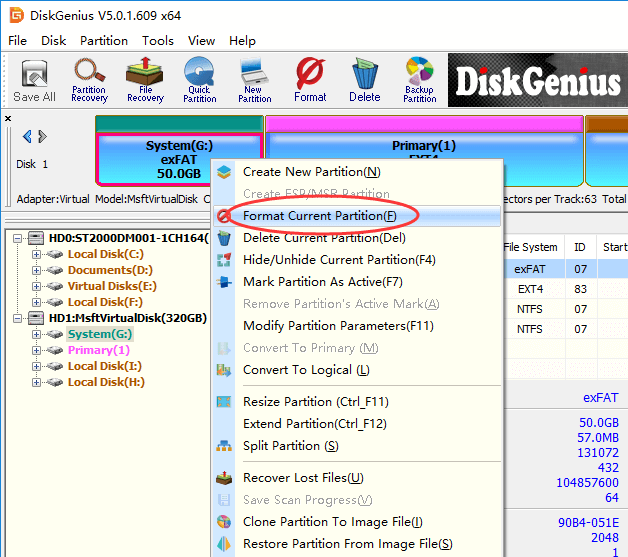 Step 2. Set the file system, cluster size, volume label, and then click the "Format" button.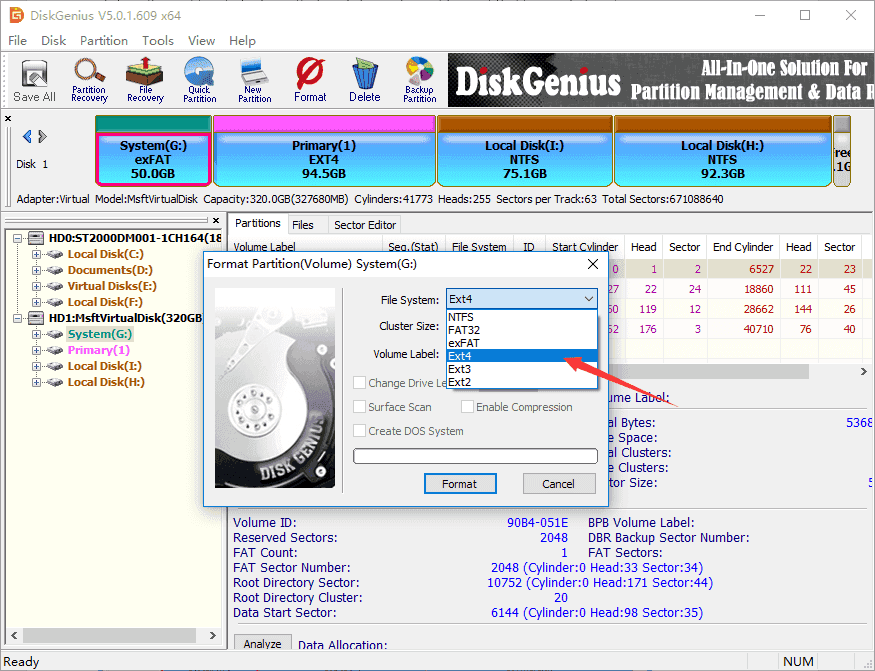 Step 3. When DiskGenius asks for confirmation, click "Yes" and the partition will be quickly formatted.

Other solutions to fix corrupted hard drive
Check and repair bad sectors
Use DiskGenius Free Edition to scan the corrupted hard drive and you will know if there are bad sectors on the drive. How to Check and Repair Bad Sectors for Hard Drive or USB Drive?
Check whether the hard drive is still available
Take the corrupted hard drive to a computer repair shop and have a technical expert determine if it is still usable after repair. However, if the user has some technical knowledge of his own, he can determine his condition and decide whether to keep or discard it.
Repair or replace the hard drive
If the hard drive is damaged but can still be repaired, send it to the computer repair shop for proper disposal. However, if the hard drive has been used for a long time, users can replace it with a new hard drive.
Conclusion
As mentioned above, it is easy to format a corrupted hard drive. However, when your hard drive is corrupted, you need to recover lost data before formatting it. In a limited time, use data recovery software such as DiskGenius to recover the data to the external hard disk. The software supports hard disk data recovery and is a reliable and effective data recovery tool. It supports recovering deleted files from hard disk, external hard disk, computer, SD card, camera and other devices.
More Resources