"I just updated Windows 10 on my laptop, but after rebooting, the NTFS partition showed RAW and asked me to format it. How do I restore the RAW partition? Please help."
One of the most common problems on Windows is the storage device itself. Once the primary hard drive is damaged by a virus or Trojan horse attack, the partition may become RAW due to improper operation. To make matters worse, you cannot change the partition from RAW to NTFS and leave all the data unchanged. Fortunately, you can use specialized software to recover data from RAW partitions. In this tutorial, we will show you the best way to restore RAW partitions.
Part 1: What is a RAW hard drive?
By default, RAW is the file system for the CD-ROM. Sounds good, right? However, it is well known that Windows is compatible with file systems, such as FAT and NTFS, but not RAW. Once the hard drive moves to the RAW file system, this means Windows no longer recognizes the hard drive's file system. None of the file system drivers can mount the file system as a drive, and you cannot access the data on the hard drive. That's why people need to recovery software.
Symptoms of a partition becoming RAW include:
1. The disk is not formatted. You will be asked to format it before using it.
2. The hard drive cannot be accessed or the file system cannot be recognized.
Part 2: Possible causes for a partition to become RAW
1. The hardware is damaged. If a critical area of the hard drive is faulty, the partition may be corrupted and turn RAW.
2. The operating system is incorrectly installed. Many people say they have experienced partitions turning RAW after updating or reinstalling the Windows operating system.
3. Virus attacks. Our computers are reliable storage devices; However, viruses, malicious programs and Trojan horses can easily destroy them. And the partition turning RAW is just one result.
4. A disk conflict with a partition. RAW partitioning problems can also occur if you have too many hard drives and partitions on the same computer.
Part 3: How to restore RAW partition?
As mentioned earlier, RAW partitions cannot be restored without professional software. This is why we recommend DiskGenius, which is the best RAW partition recovery software with many useful functions, such as:
1. Easy to use. This RAW partition recovery tool can get files from RAW partitions at one time, so even beginners can master it in a few minutes.
2. File recovery in various cases. Whether your partition becomes RAW due to misoperation, virus attack or file system corruption, it can easily recover files.
3. Various data types and formats are supported. It is applicable to all image, video, audio, document, e-mail and archive formats, such as JPG,ICO,PNG,BMP,GIF,PSD,TIFF,RAW,MP4,MP3,WAV,AVI,DOC,ZIP, etc.
4. Lossless recovery. With the best RAW partition recovery application, you can recover files under original conditions, including format and quality.
5. Preview and selectively restore. After a quick scan, you can view all files on the RAW partition and decide to recover all files or several specific items.
The recovery procedure is as follows:
Step 1: Download and run the latest version of DiskGenius, right-click the RAW partition in the software > choose Load Current Partition Intelligently. If this function cannot find your data, then try Step 2.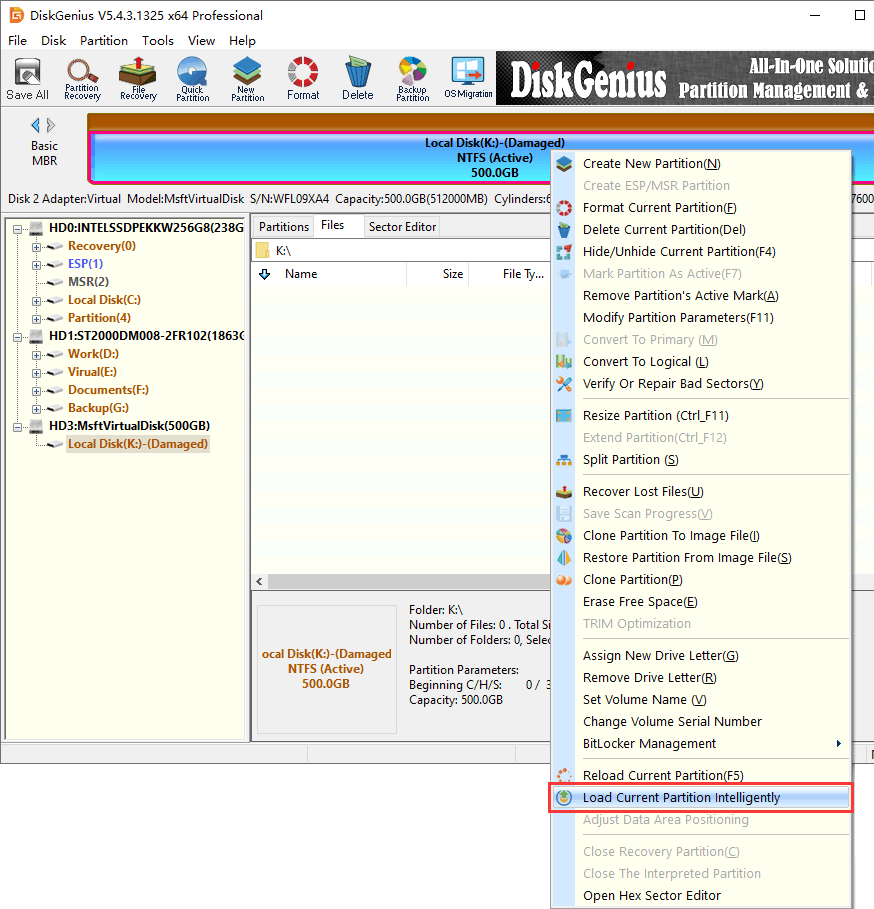 Step 2: Select the RAW partition again, click the File Recovery button, and then click Start in the pop-up window.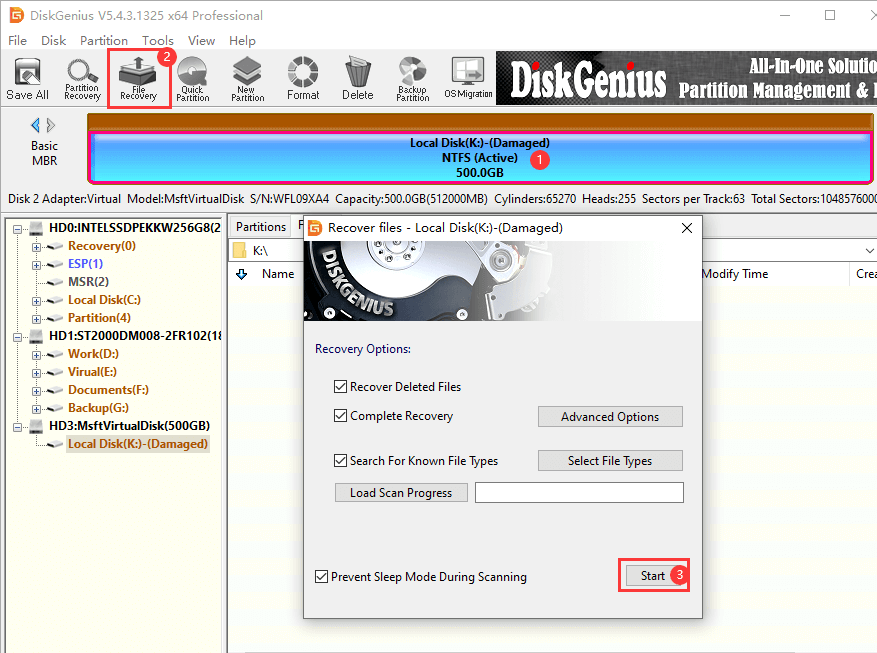 DiskGenius will scan the RAW partition. This process will take some time.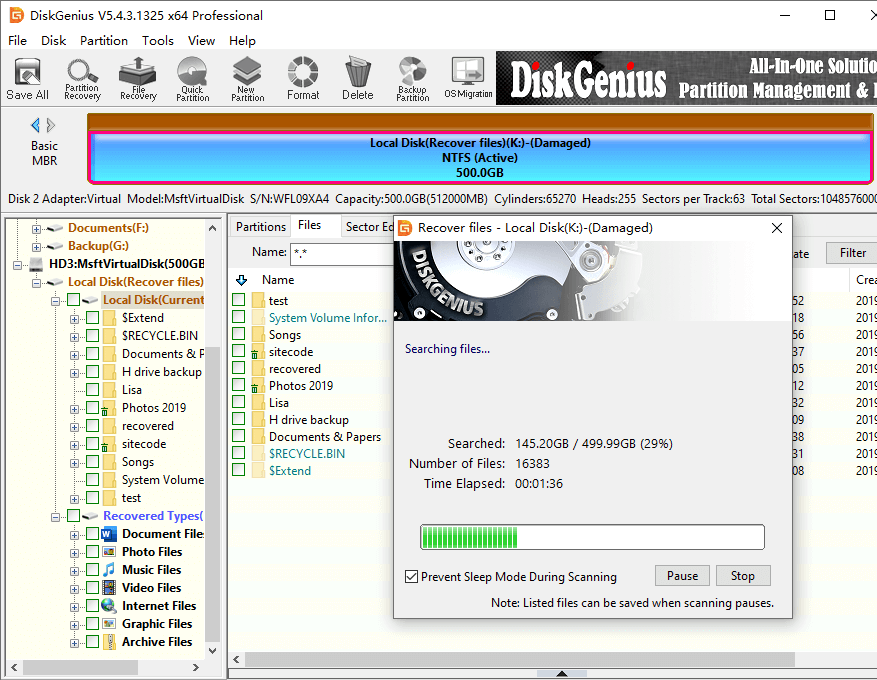 Step 3: After scanning, check whether the preview file is intact.
Step 4: Copy the files that need to be recovered to another location, and the RAW partition recovery ends.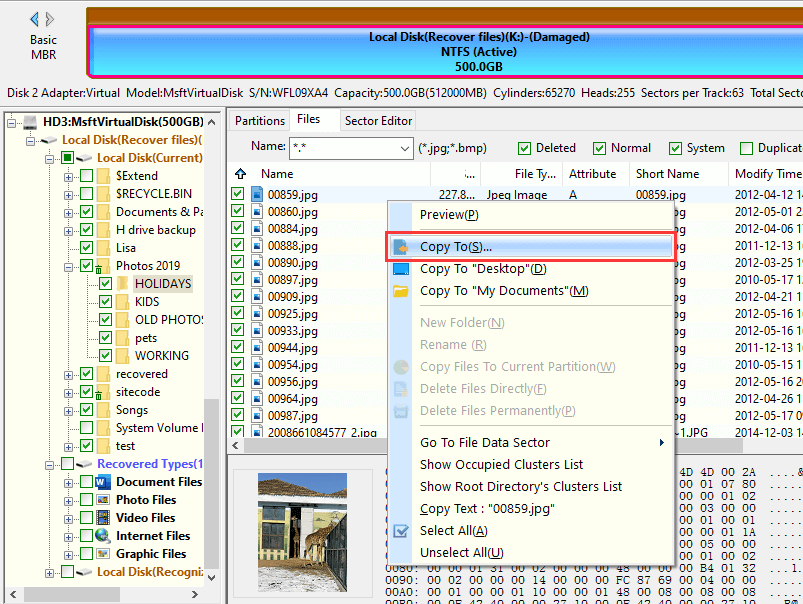 Part 4: How to repair RAW partition? – Convert RAW to NTFS/FAT32
We can fix it by formatting the RAW partition to make it accessible. Note: All data will be lost if the partition is formatted. Be sure to restore and back up the data in advance.
First, select the RAW partition you want to format in DiskGenius and click the Format button in the toolbar.
Then, set the file system, cluster size, volume label, and then click the Format button.
Finally, click Yes in the pop-up window and the partition will be formatted.

Conclusion
Based on the above introduction, you may learn what a RAW partition is, why a partition becomes RAW, and how to professionally restore a RAW partition. According to our research, RAW partition is one of the most common problems on Windows. The reasons why partitions become RAW also vary widely. The only way to convert a RAW partition to a Windows-supported file system is to format the partition. Until then, you are better off using DiskGenius to restore the RAW partition to another hard drive. You can then format the partition as you like. If you have any further questions about accessing RAW partition in Windows 10, please feel free to contact us.
Read More