Missing important security and quality fixes on your device? Rest assured, we've got you covered. Ensuring that your device receives regular updates is crucial in maintaining its performance and security. This allows for the installation of new drivers, known bug fixes, security patches, major updates and system upgrades. However, it can be frustrating when Windows updates fail to properly install. Don't worry, we're here to help. If you're experiencing issues with Windows updates and are unable to install them, read on for solutions to resolve this problem.
What does your device is missing important security and quality fixes mean?
With the continuous progress of technology, our device has become an essential part of our lives. We use devices to complete various tasks, from work to entertainment, and they have become an indispensable part of our daily lives. However, we should also be vigilant about the risks faced by the device, such as security and quality issues.
When your device encounters security and quality issues, it may have a significant impact on you. For example, security issues may lead to hacker attacks on your personal information, while quality issues can slow down your device and affect your work and entertainment.
If your device lacks important security and quality repairs, then you are facing significant risks. This makes your device vulnerable to attacks, as attackers can exploit these vulnerabilities to obtain your personal information, including passwords, bank card numbers, and other sensitive information. In addition, quality issues can also lead to slow device operation, affecting your work and entertainment.
System update is one of the important parts of Windows operating system, and Microsoft recommends users install updates to ensure system is up-to-date and improve system security. Windows 11/10 is able to install updates automatically, and most of the time the updating process goes without problem. However, some users have reported that sometimes the system update cannot proceed smoothly and ends up with an error message "Your device is missing important security and quality fixes".
This is one of the typical errors you may get in Update and Secutiry center while installing system updates, and it usually comes with one of the following information:
We could not complete the install because an update service was shutting down.
Some update files are missing or have problems. We'll try to download the update again later. Error code: (0x80073712).
There were some problems installing updates, but we'll try again later. If you keep seeing this and want to sear the web or contact support for information, this may help: (0x80080005).
There were some problems installing updates, but we'll try again later. If you keep seeing this and want to sear the web or contact support for information, this may help: (0x80070424).
Your device is at risk because it's out of date and missing important security and quality updates. Let's get you back on track so Windows can run more securely. Select this button to start.
As you can see, the error is not tied to a specific message and it varies from one to another, as it might have something to do with bugs in the update service, incompatibilities with hardware or software, or improper configurations. Whatever the error information on your computer, the result is the same – Windows updates cannot be installed.
Why does the "Your device is missing important security and quality fixes" error appear? It is safe to say that the error relates to software issue only, which means you do not need to concern about hardware problems. So, it is not necessary to send the computer to a repair shop or ask technical supports.
You will get a clear idea of the nature of the issue when you know how Windows Installation Media works. After the final OS build of Windows complied by Microsoft is published on its official website, individual users or computer makers will install it to their computers. As time passed, Microsoft releases cumulative update to fix bugs, improve performance, enhance stability, remove threats, etc. End users are supposed to constantly download and install these updates. Those who do not install cumulative updates for a good while are likely to get the error.
In addition, the error also appears when system settings are not configured properly. For instance, the option Allow Telemetry in Windows Group Policy Edition is set to an improper level. This option controls the telemetry levels, and many Windows cumulative updates won't be rolled out to users if the level is set to security only.
How do I get rid of your device is missing important security and quality fixes?
Seeing that this issue is caused by a variety of reasons, there should be several ways to resolve it. The following part will guide you through some quick fixes regarding the error discussed in this article. Try these methods one by one to find your solution.
Solution #1: Run Windows Update Troubleshooter
The first move is the built-in troubleshoot tool which resolves problems that prevent you from updating Windows. If this tool fixes the error, you don't need to go through rest solutions.
Step 1. Click Windows Start button and choose Settings.
Step 2. Click Troubleshoot from the left pane and click Additional troubleshooters on the right pane.
Step 3. Locate and click Windows Update section and click Run the troubleshooter button.
Step 4. Wait for the troubleshooter to detect problems. If problems are detected, it will suggest and execute the fix. Otherwise, continue with next solution.
Solution #2: Run SFC and DISM to repair corrupted system files
It is possible that the error is caused by corrupted system files, and thus you can fix it by way of running SFC and DISM in Command Prompt.
Step 1. Launch Command Prompt. Type cmd in searching box and click Run as administrator when you see Command Prompt in searching result.
Step 2. Type following commands one by one and hit Enter key after each command.
Dism /Online /Cleanup-Image /CheckHealth
Dism /Online /Cleanup-Image /ScanHealth
Dism /Online /Cleanup-Image /RestoreHealth
Step 3. Type sfc /scannow and press Enter key.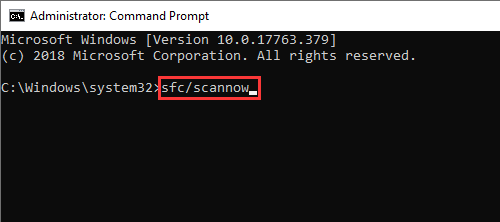 Wait for the verification to complete. When it finishes repairing corrupted files, you will get an message: Windows Resource Protection found corrupt files and successfully repaired them. For online repairs, details are included in the CBS log file located are windir\Logs\CBS\CBS.log. For example C:\windows\\Logs\CBS\CBS.log. For offline repairs, details are includes in the log file provides by the /OFFLOGFILE flag.
Solution #3: Reset Windows update component
The Windows 10 update components can be reset with the help of the Windows update reset script which can be found and downloaded from the Windows official website.
Step 1. Go and download it and make sure you save it to somewhere you can easily find it.
Step 2. After you download it, right-click on it and select "Extract All" and the file will be extracted by the Windows 10 extract tool. Then you'll get the folder containing a batch file called WeReset.
Step 3. Right-click on the bat file and select "Run as administrator" from the context menu. And the script will run in CMD.
Step 4. Press any key to start the script, and it will automatically reset the Windows update components.
Solution #4: Rename distribution folders
Tip: it is recommended to disconnect the Internet or change to Airplane mode before starting these steps.
Step 1. Launch Command Prompt as administrator.
Step 2. Type following command one at a time, and press Enter key after each command. Make sure the command is completed before typing the next command.
net stop wuauserv
net stop cryptsvc
net stop bits
net stop msiserver
ren %systemroot%\softwaredistribution softwaredistribution.bak
ren %systemroot%\system32\catroot2 catroot2.bak
net start wuauserv
net start cryptSvc
net start bits
net start msiserver
Solution #5: Change Telemetry level
Step 1. Type gpedit.msc in searching box and press Enter. This will open Local Group Policy Editor.
Step 2. Browse the directory to locate: Computer Configuration > Administrative Templates > Windows Components > Data Collection and Preview Builds > Allow Telemetry.
Step 3. Double click Allow Telemetry.
Step 4. Select Enabled and choose Enhanced option. Then click OK and Apply to make changes take effect.
Suggestion: Protect your operating system and personal data
Installing system updates keeps Windows up-to-date, and yet it is not enough if you want to protect operating system and personal data from damage and loss. How to safeguard Windows operating system and personal data?
It is highly recommended to create backups for Windows operating system as well as individual files. Moreover, the backup task should be carried out on a regular basis. To backup your computer, you can try either DiskGenius or Isoo Backup.
Isoo Backup lets you easily backup Windows including system files, installed applications, boot sectors and customer settings to one image file so that you can restore computer when system slows down or fails to boot. Moreover, it also supports to backup non-system partitions.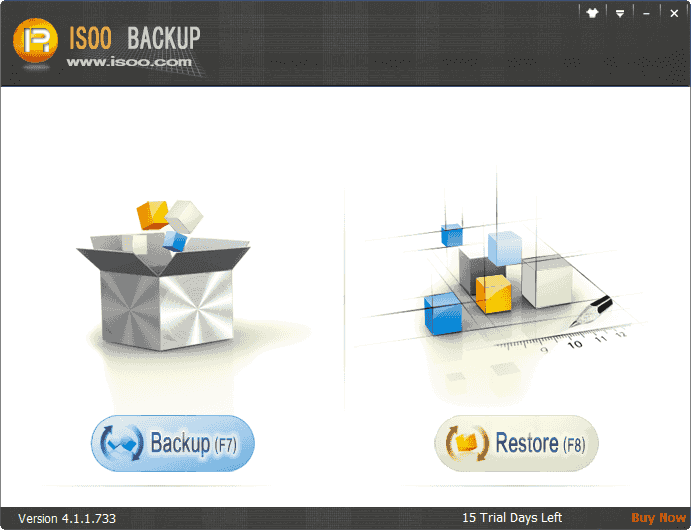 DiskGenius supports to backup any partition to an image file, clone partition, clone hard drive, migrate Windows OS to HDD/SSD/USB, etc. What's more, DiskGenius can also help you recover deleted or lost files/partitions from any storage devices.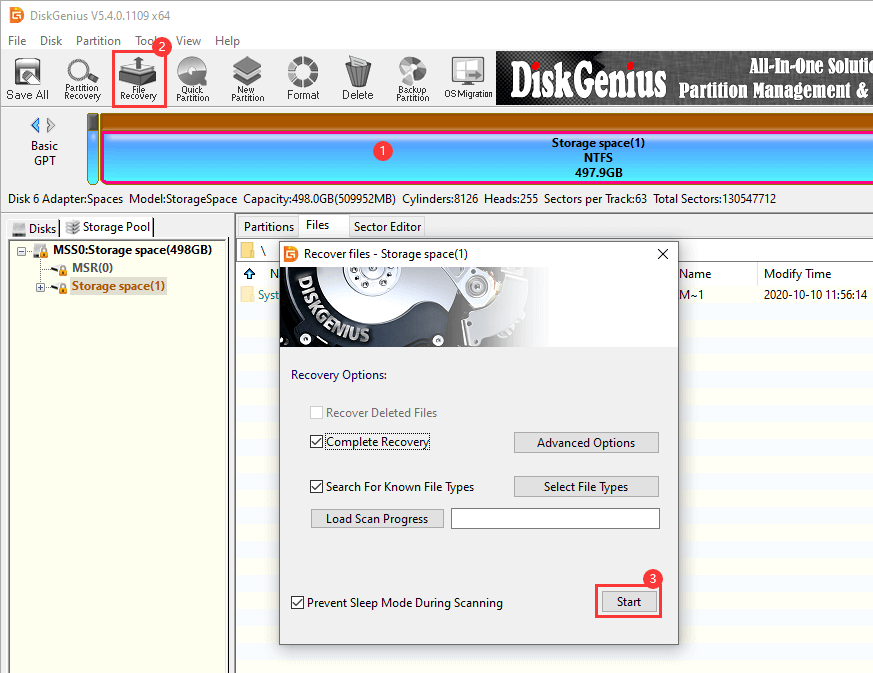 Frequently Asked Questions
1. What do I do if my Windows 11/10 won't update?
Try following steps to fix Windows 11/10 won't update issue:
Remove all external storage devices.
Close third-party software that might prevent system update.
Run Windows update troubleshooter.
Check if the system drive is running out of space.
Repair corrupted system files using System File Checker.
2. Why is my PC not updating?
If your computer cannot update after tying installing updates manually, you need to check these aspects: make sure the Internet connection is stable, check if hard drive has enough capacity, drivers are installed correctly, the Windows update might be prevented by something.
3. How do I uninstall a Windows 10 update?
Windows 10 operating system makes it easy to uninstall updates you've installed previously.
Step 1: Open Settings > Update & Security > Windows Update > View update history
Step 2: Click "Uninstall updates" > Select and right click the update you want to uninstall and click "Uninstall".
4. Is Microsoft Update Catalog Windows 11/10 Safe?
Yes. Microsoft Update Catalog is service provided by Microsoft and it includes a list of updates which can be distributed over a corporate network. It functions like a one-step location for users who are looking for Microsoft software updates, drivers and hotfixes. As to non-corporate scenarios, it is suggested to use the automatic updating or Microsoft Update website.
5. How do I fix error 0x80080005?
The error code 0x80080005 is reported by Windows when it fails to install updates. It can be caused by various factors, and you can try following fixed to get rid of it.
Method 1: Run Windows update troubleshooter.
Method 2: Use SFC scannow to fix errors in system.
Method 3: Run DISM in PowerShell.
Method 4: Reset Windows update components via CMD.
Conclusion
In this article, we provided 5 solutions with detailed steps to help you deal with your device is missing important security and quality fixes error. Hopefully, after reading this article, you are able to fix it on your own in Windows 11/10. Updating Windows is not enough to protect your computer, remember to create backups as soon as possible. If you are worried about the lack of important security and quality repair of your device, then don't hesitate to try the above methods immediately to ensure that your device runs smoothly and protect your personal information security. Say goodbye to the troubles of security and quality issues, and enjoy a better device experience from now on!
Further reading